How can I get a loan to build property?
Property Development Finance Explained | Funding Options
We've seen time and time again, first-time developers and builders fail to get past the first hurdle when it comes to property development.
Money or investments are needed to complete a successful property project and receive lucrative and profitable returns on the investment.
This can make things extremely difficult for budding developers to get their project off the ground.
Here, we take a quick look at alternative financial routes to help you get started.
Short term finance
Despite some people's hesitation when it comes to securing finance from lenders and the concern about paying loans back in full before the deadline, the short-term loan industry is growing.
Many people are beginning to discover a viable alternative to lending from high street banks and mortgages, and are instead applying for short-term loans.
Read: Top 10 Secured Property Loans
Bridging Loans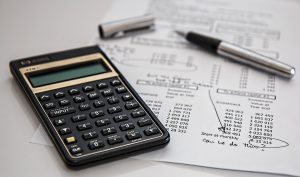 In a nutshell, this type of loan allows you to fund the purchase of a property whilst you are in the middle of selling an existing property.
In this scenario, the proceeds from the home will go to pay off their new home. It's a great short-term lending process that allows buyers to act quickly.
Independent Lenders
Applying for a loan through an independent lender can be accepted in as little as 48 hours.
Development finance is used to finance the land purchase as well as building costs, which provide first-time developers as well as experienced ones the room to grow.
Companies like Hunter Finance, who have been going for more than a decade can offer 60% of the GDV and up to 100% of the build costs.
Development finance rates can be as low as 4% upon the exit of the loan through the sale of development or paid back monthly. Learn more about interest and rates here.
Loans range from 100k to £2.5 million
Interest rates are charged on LTV, development site and project
Learn more: